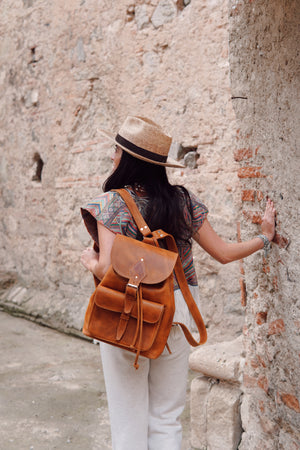 CRAFTSMANSHIP
ONE OF A KIND COLLECTIONS
The materials we use are full-grain leather and organic cotton. We work with partner artisans experienced in crafted leather and cotton that are sustainable produced and locally sourced. We incorporate textiles that are handwoven by Mayan women, one thread at a time. Artisan women use the same traditional weaving techniques their ancestors have employed for centuries.
DISCOVER THE PRODUCTION PROCESS
Madre Luna creates and curate shoes, accessories and home decor that are beautifully designed, and ethically handmade. Your purchase creates a difference! With every purchase, you are supporting meaningful income opportunities for artisans and their families, making a difference, and creating a positive impact. Thank your for supporting us!
meet the makers
EMPOWER WOMEN ARTISANS
Many of the women artisans we work are located in rural areas and indigenous communities. They are able to work from their own homes, while taking care of their families. The cooperative groups and associations we work with often provide training programs, resources, and safe working conditions for partner artisans. Artisans who work on leather also work from home, most of them are families working at their own hours and small workshops.
LEARN MORE ABOUT US